Kantarawaddy Times
May 31, 2022

Rice from International aid groups to support Karenni IDPs found selling in a shop in southern Shan State in this week according to a source who helping IDPs on the ground. He said, about 50 kilograms of a rice bag with World Food Program logo is selling in 30,000 to 35,000 Myanmar Kyat.
'Do not know where do they(The shop) got this rice from. A shop from southern Shan State, selling it back to consumers in 35,000(Kyat)"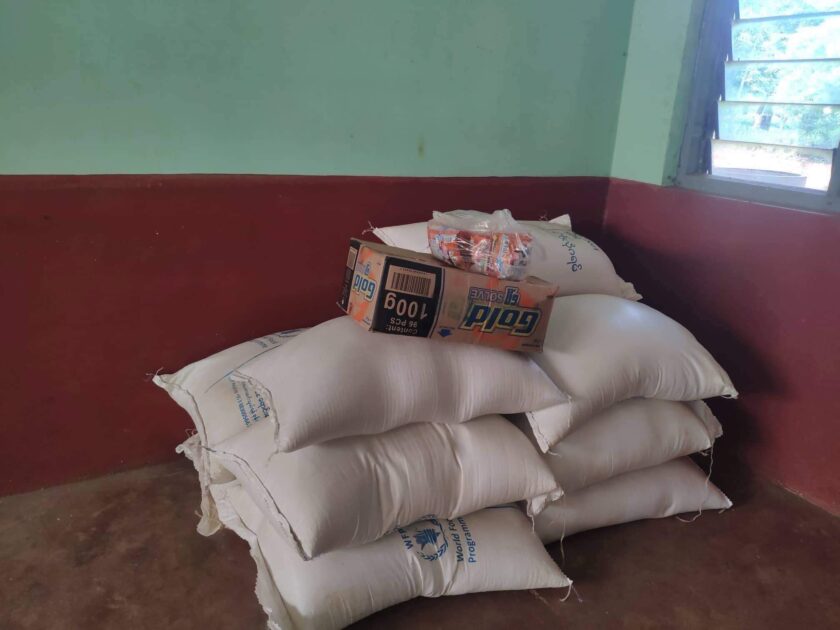 The IDPs need other expenditures for their health and their children education. That might be the reason to sell the extra rice into the shop said Humanitarian Committee of Karenni State Consultative Committee (KSCC).
"Some IDPs families might sell some rice to the shop but it is a small number. I am sure there is no brokers or agencies finding the market to sell WFP rice." Said Banya Khung Aung, spoke person for Humanitarian Committee of KSCC.
There are some international NGO organizations helping Karenni IDPs in Shan State through WFP program. Early this year, WFP has opened an office and a depot in Taung Gyi city to help IDPs who temporally sheltering in Nyung Hswe, Phin Taya and Taung Gyi.
In See Hsai IDPs extra rice are well stored because they do not sure aids will continue to provide in the near future said an IDP.
She said, "In our areas, we do not sell out the rice because it is the donations of the others"
Some IDPs camps in Peh Khaung township still haven't got WFP rice bag.
Aids from international such as rice and other items are not support to sell in the market but to make sure it reaches to the needed areas said a volunteer for IDPs relief.
He said, "Aids items do not reach to the people (IDPs). Especially western Kayah State where there are more than 100,000 IDPs are taking temporary sheltering."
Last May 25, Representatives from Demark embassy and WFP visited Karenni IDPs in southern Shan State. There are now over 200,000 IDPs fleeing fighting from Karenni State and they are seeking shelter in neighboring states and also within Karenni State.