By Kantarawaddy Times
Friday, June 3, 2022
Over a week ago, an unknown armed group robbed locals as they returned from their farms near Hkawng Ei in Pekon Township.
"They were armed and they forced us to kneel on the ground. When I tried to talk to them, they told me to shut up," a male victim told Kantarawaddy Times, asking that his name remain anonymous.
The man said the armed group seized a Htawlagyi (a local truck) the village was using to transport firewood, but returned it after the residents paid them $108.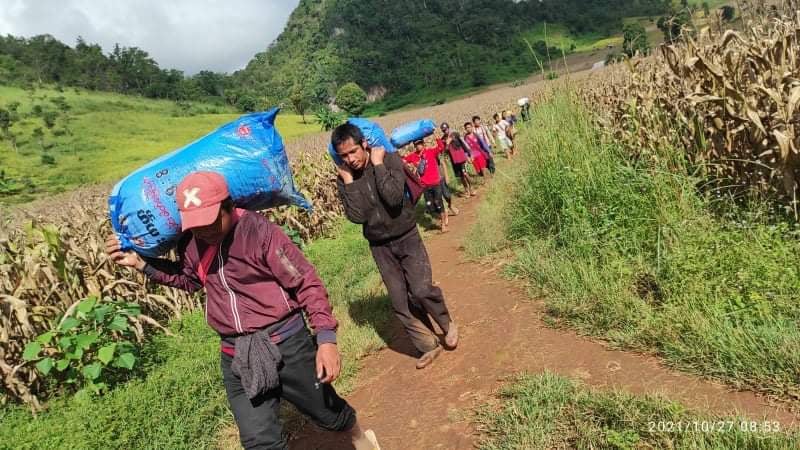 The soldiers wore camouflage clothing but had no insignia indicating their group. However, they spoke to three men and one woman in the Kayan language.
A Pekon People's Defence Force officer said the soldiers weren't part of his group fighting the regime in southern Shan State.
"We are investigating this case," said an officer from the Karen Nationalities Defence Force, who also didn't know who the group was.
During the planting season, villagers said they were worried about running into this new armed group again when travelling to their farms.