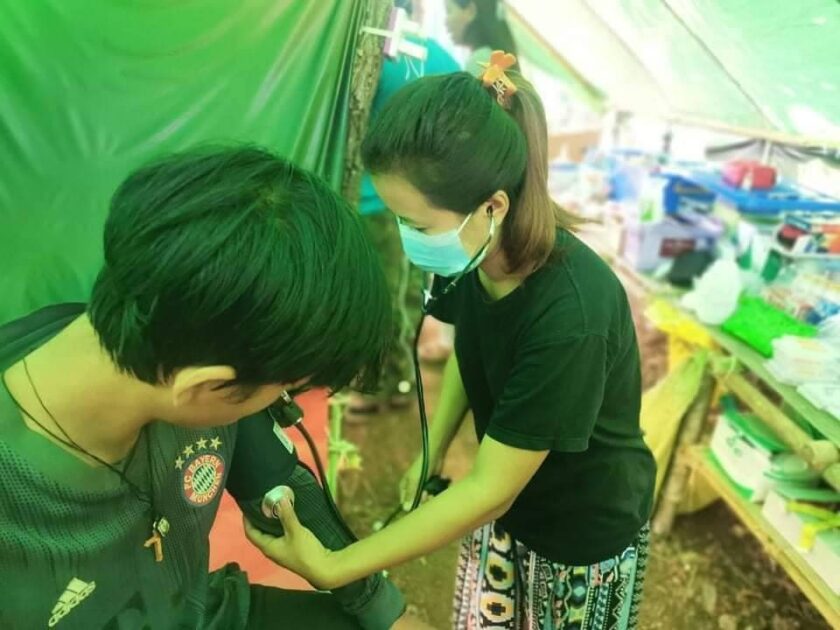 By Kantarawaddy Times
Nurses who joined the protest movement and refused to work under the regime have formed the Karenni Nurses Association (KNA) to continue providing vital health care to the citizens of Karenni State.
"As nurses are scattered across the different regions, it's difficult to keep in touch. Referring patients or getting medicines can pose challenges. We've formed this network to promote the health of the people of Karenni State," an anonymous nurse told Kantarawaddy Times.
KNA was established in late May by two hundred nurses from across the state who joined Burma's Civil Disobedience Movement. Some of the network's members have joined the armed struggle against the dictatorship, while others provide medical care in the internally displaced camps or in villages.
Both the Karenni National Progressive Party and the non-governmental organisation Civil Health and Development Network provide health care, but cannot provide it everywhere in the state.
Nurses risk their lives to save the lives of people in Karenni State.
Maung Mee Reh and Ma Nway Leh were both killed on the frontline of fighting between resistance forces and the Burma Army (BA). Nang Su Su Aung is still behind bars after the regime arrested her for leading a protest against the dictatorship last year.
BA offensives and fighting with resistance fighters have displaced about 200,000 civilians in the state. Soldiers have arrested people for carrying medicine to the displaced camps and destroyed makeshift clinics that help villagers displaced by the war.