By Kantarawaddy Times
Classes for children displaced by fighting in Karenni State have started in Karenni
National Progressive Party (KNPP) controlled territory. Over 1,000 fled to the area to
escape clashes near their villages between Burma Army (BA) and Karenni Army, KNPP's military arm, who are fighting against the regime alongside civilian resistance groups.
With very little revenue, a teacher told Kantarawaddy Times it is a struggle starting classes for 265 students. "We need additional buildings" she explained, but since no donors has provided this, everyone has been sitting on the ground.
"We want to do something for our children, but we need more helping hands to succeed."
Besides a shortage of spaces, they also need more materials for teachers and students. The teacher said they have four buildings for Grade 1 to 10 students but still need more, hoping more children will join classes later in the month.
After the military coup, the teachers left the government schools to join the Civil
Disobedience Movement.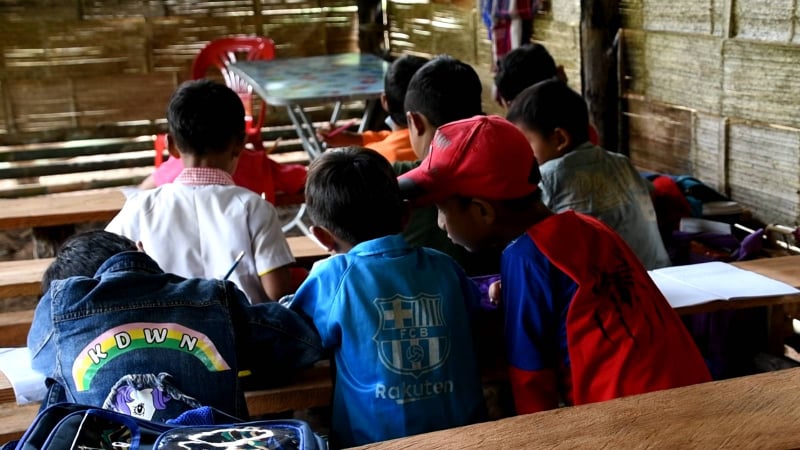 "The children need an education, and it is why we are doing our best to teach the
students here," she explained.
In Karenni State, approximately 100,000 civilians or about 25 percent of the population have been uprooted by military offenses since May. Some have returned home but many have not.