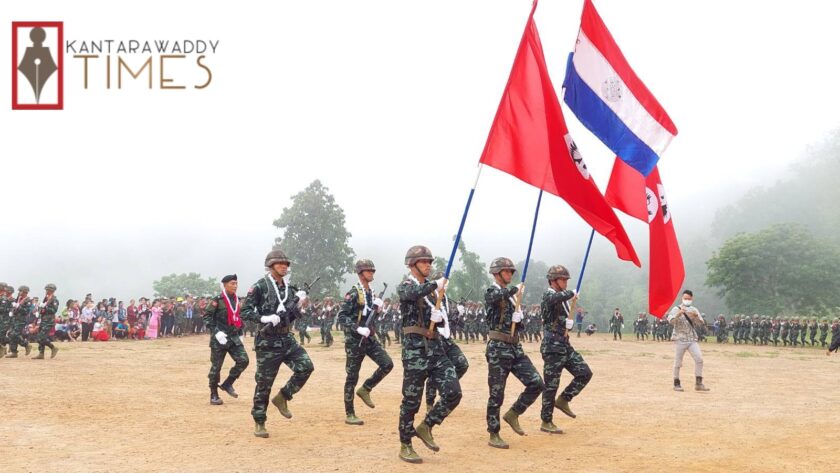 By Kantarawaddy Times
The Karenni National Progressive Party (KNPP) cancelled its 73th anniversary of Karenni National Resistance Day (aka Karenni Revolution Day) that is usually commemorated on August 9 after Burma's third wave has made holding large gatherings a health risk for all.
"The COVID-19 outbreak has prevented us from celebrating this year," Khu Taw Reh, in charge of the commemoration committee, explained to Kantarawaddy Times. He said the pathogen is rapidly spreading in the state, and in neighboring Thailand, close to KNPP's headquarters.
The holiday honours the Karenni's long struggle for independence, starting when armed forces attacked Khun Bee Tu Re, chair of Karenni State council, in Mya Lae (also known as Mang Ler) village on August 9, 1948.
After the British granted Burma independence, the new government included what is now called Kayah State (locally known as Karenni State) into the new Union without consent from the majority of the Karenni. When they refused to join, Burma's first prime minister, U Nu (aka Thakin Nu), sent his forces to occupy the area. The provocation started a conflict that continues until today.
Khu Taw Reh said that Karenni State used to be separate from Burma, explaining that it became part of the country after three Karenni leaders told British leaders they wanted to join the Union of Burma just before independence. "Other Karenni leaders wanted to retain independence before initiating discussions about cooperation with ethnic states or with central Burma." He said armed resistance started after U Nu's armed forces attacked them.
Despite this year's cancellation, KNPP asked for the people to pay their respects to the many brave people who laid down their lives for the "armed struggle and Karenni national causes". The statement also said that the right to self-determination concerns all of the Karenni people, and they must continue the "fight against the dictatorship".