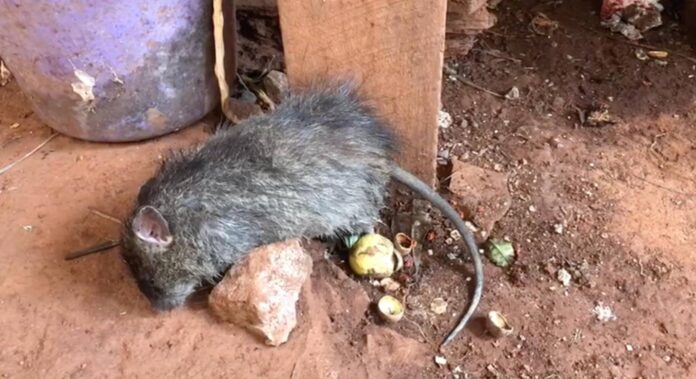 By Kantarawaddy Times
Friday, September 16, 2022
Rodents and insects have ravaged the paddy farms of civilians displaced by the war in eastern Loikaw Township. Now they wonder how they will survive after their main source of food and income has been taken away.

"I think we will starve this year," Maw Ree Moe from eastern Loikaw Township told Kantarawaddy Times. She said they planted their rice in May and the rodents ate everything on the plains and their rotating farm on the hill when it matured in July.

Maw Ree Moe fled into the jungle after fighting broke out near Noe Lo, where she used to live. Since last year's coup, only a handful of Karenni farmers have been able to grow rice in the township.

Maw Kwe Myar, from Kun Ner, said: "We have to borrow rice from others before the harvest. We are worried that we will have nothing left later this year."

A village headman told Kantarawaddy Times that they sprayed their paddy fields with mice poison, but he wasn't sure if it really helped. The pests have successively eaten the crops in Dor Ta Hay, Kun Ner and Nawng Lon villages in the Htee Sel Hkar village tract.
According to the Karenni Civil Society Network, over 200k have been displaced by the conflict in Karenni State.