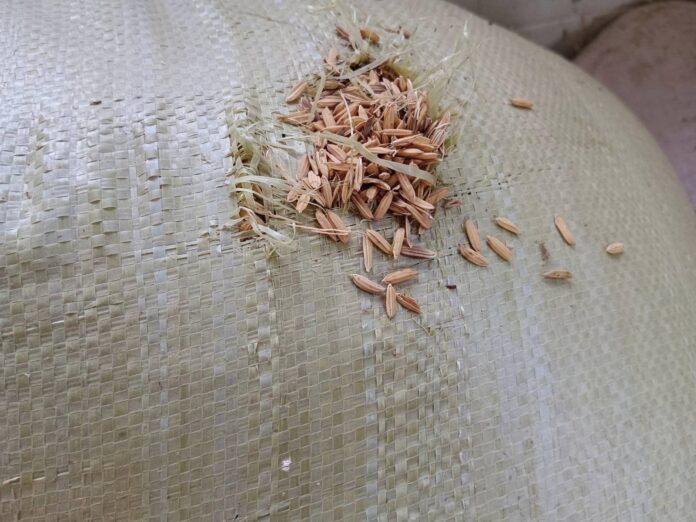 By Kantarawaddy Times
Wednesday, August 10, 2022
Farmers in Karenni State who were forced to abandon their farms after the military regime shelled their land and homes face a new struggle after discovering that the rice seeds they'd hidden for safety have been destroyed.

"The Burma Army (BA) often burns down our rice stores and houses, so we've hidden our rice seeds in the jungle," a local man told Kantarawaddy Times, asking that his name not be published. The rain has caused some of the seeds that were stored under plastic to sprout, become mouldy or they were eaten by rodents.

To make matters worse, fertiliser and pesticide prices have risen significantly in 2022 and some areas in Burma's smallest state are affected by drought, making cultivation difficult. At the same time, farmers in eastern Demawso Township work amidst shelling and have to hide when soldiers enter their area and return to their fields when they leave.
The presence of junta troops and intermittent airstrikes have prevented hundreds of thousands living in jungle encampments from reclaiming their farms. Since the coup in early 2021, more than 200k people of the state's total population, estimated at around 300k, have sought refuge from BA offensives and fighting with resistance groups in more than 200 camps in Karenni State, where they are supported by donors.