By Lay Myar/Kantarawaddy Times
Friday, June 3, 2022
Aid workers helping villagers uprooted by the war in Pekon Township are concerned about the number of still deaths, which they say may be linked to malnutrition and lack of medicines for mothers in the internally displaced persons (IDPs) camps.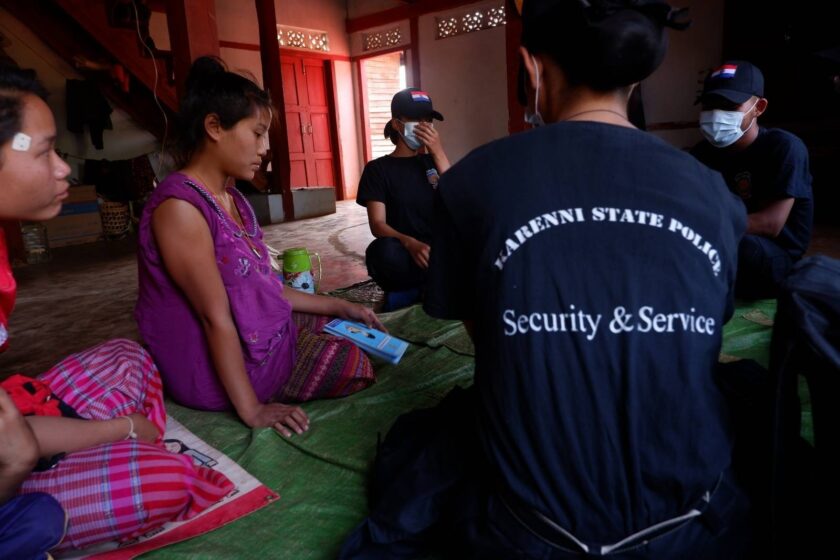 "Pregnant women are not given medicines and do not take vitamins. When it is time to give birth, they do not have enough strength. By the time they reach the clinic or hospital, their baby is dead," an IDP woman from Warihsu Palai told Kantarawaddy Times on condition of anonymity. The woman said she knew of five women in the camp who had suffered miscarriages.
"When pregnant women do not receive proper medical care during their pregnancy, the risk of stillbirth or premature birth and an underweight baby increases," said a doctor, who asked that his name not be disclosed. Some women with chronic diseases or rubella (German measles) do not receive preventive medication during their pregnancy.
IDPs also lack nutritious food, clean drinking water and shelters that keep them dry when it rains. Many of the children living in the camps, who suffer from severe diarrhoea and influenza, cannot get medical help.
The conflict has displaced over 200,000 people in Karenni and Southern Shan states and many have been living in makeshift camps in the jungle for over a year.
According to volunteers, more than 4,500 people have been displaced from Yilon Yikan village in Pekon Township by fighting.