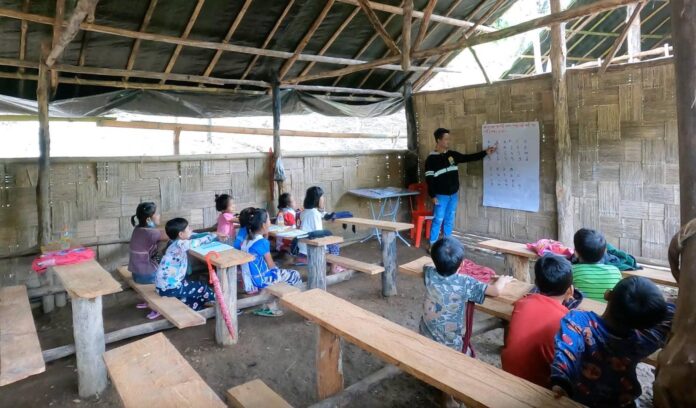 By Kantarawaddy Times
Schools in Karenni State operating in liberated areas that fall outside of the control of the military regime will offer multilingual curriculum for the 2022-23 academic year, enabling students to study in their native language as well as in Burmese.
"By the first year of preschool, our children will learn how to speak one-hundred percent of their mother tongue and by the second year they'll be able to write it. By Grade 1, they will learn twenty percent of the Burmese language, and in Grade 2 they start learning the English alphabet," said Khu Plu Reh, education minister for Karenni National Progressive Party.
He said because many people don't understand how the multilingual education system (MTBMLE) works, it's necessary to raise more awareness about it.
"According to international research, MTBMLE will benefit our people…That's why we decided to implement it in Karenni State."
In the past, the government taught students in Burmese and English, which proved challenging for students who speak another language. And many children grew up without being able to speak and write in their native language.
With support from the National Unity Government, schools opening in internally displaced person camps in Karenni State will introduce MTBMLE, taught by teachers who joined the civil disobedience movement against the dictatorship.