Six farmers in Karenni State's Demoso Township are facing charges for plowing on land seized from them more than a decade ago.
By KANTARAWADDY TIMES
Police in Kayah (Karenni) State's Demoso Township have confirmed that the Burma Army has filed a lawsuit against six farmers accused of encroaching on public land in the village of Dawsoshay.
A police officer at the Demoso Myoma police station told the Kantarawaddy Times that six farmers in the village face prosecution for allegedly violating sections 437 and 447 of Burma's Penal Code, which deal with destruction of public property and trespassing on public lands.
According to the Karenni State Farmers' Union, the charges are related to plowing on land confiscated from the farmers by Burma Army Artillery Battalion 360 more than a decade ago.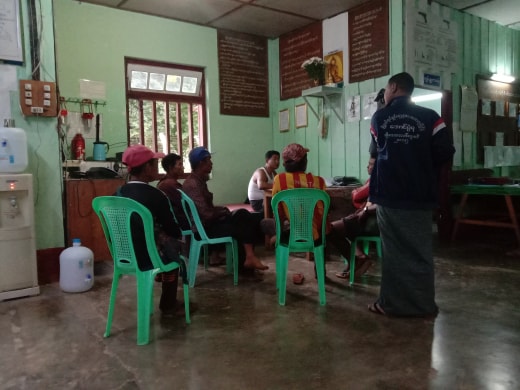 "This land issue cannot be addressed only by taking legal action. We need a clear solution to this problem. The Burma Army should also take the livelihoods of the farmers into consideration and act with empathy," said the union's chairperson, Tu Reh.
Police arrested four of the farmers on Saturday while they were working in fields on the disputed farmland. They were later released following an investigation and are now demanding justice for the lawsuits against them.
"We feel it's unfair, because we were only working on our own land. So you can easily see which side is wrong," Khu Yi, one of the farmers involved in the dispute, told Kantarawaddy Times.
The Burma Army had already issued several warnings in the past against working on the confiscated land, telling famers that they would be taken to court if they ignored orders to stay off.
The army had previously permitted cultivation of the disputed land, but this year withdrew that permission.
The artillery battalion has been based in the area since the land was seized from local farmers in 2002-2003.